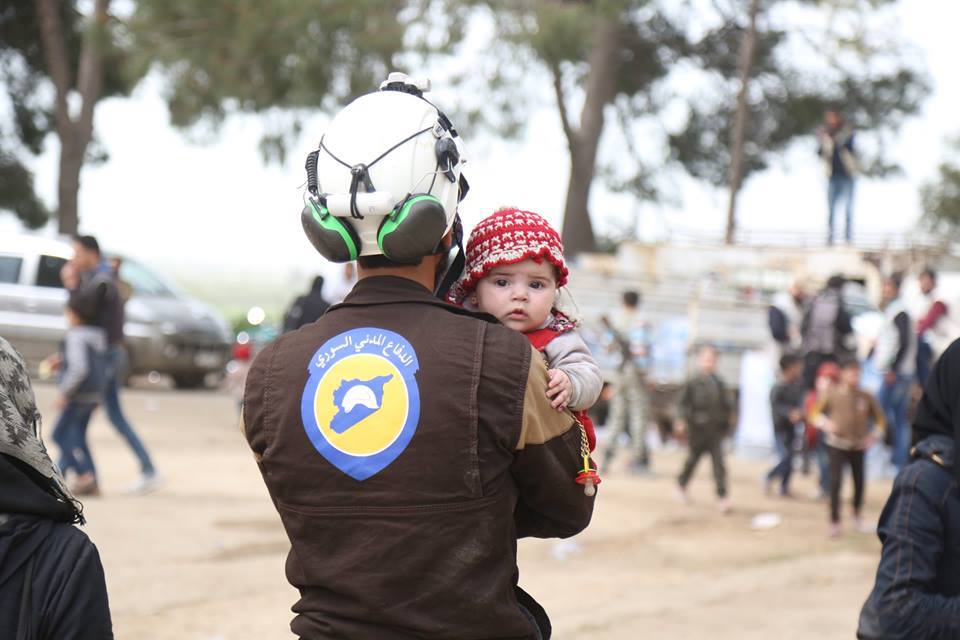 By Caroline Pearse & H. E.
The image of the day shows Bayan, a young Syrian girl, still a baby, from Eastern Ghouta. She arrived alone in the province of Idlib after her mother's death in the bombings a few days ago and the separation from her father retained in Ghouta. The Syrian Civil Defense is taking care of her.
Her father is still trying to escape the conflict in Damascus suburbs and join her to the north.
This post is also available in: Français (French)