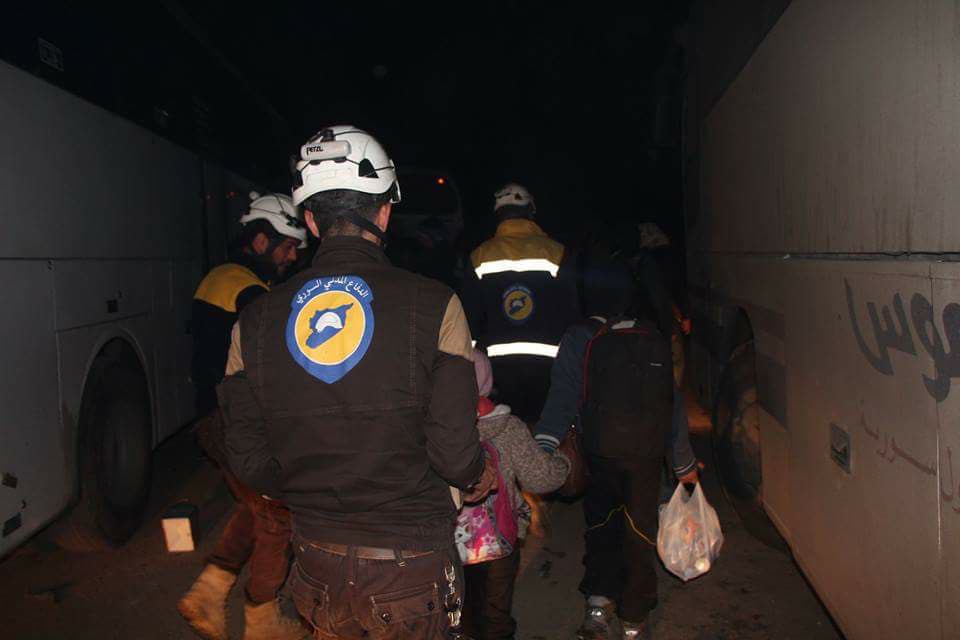 A Day in Syria: April 1st 2018
By Caroline Pearse & H. E.
In his Easter message "Urbi et Orbi" this morning at the Vatican, Pope Francis insisted on the situation in Syria. He called for the conscience of politicians and military officials to wake up in order to restore peace and to save the people of Syria.
Easter has been celebrated today in the city of Jisr Al-Choughour in the province of Idlib as well in several other cities in Syria.
The Belgian Secretary of State for Asylum and Migration, Theo Francken, has congratulated himself on his Facebook page today on the fact that 903 Syrian refugees had been saved by Belgium since the beginning of the war in Syria. Belgium shelters Syrian refugees of all religious confessions. Just for the year 2017, more than 4000 Syrians had received the protection status in Belgium.
According to the Syrian Network of Human Rights, 1241 civilians became victims of the war in Syria in March 2018. 68% among them were living in Eastern Ghouta and died because of the military campaign of the regime and its allies.
The first agreement following the negotiations of the Douma committee has been concluded. It allows the persons meeting humanitarian criteria to leave towards the north of the country.
The first "partial" agreement to evacuate civilians was concluded yesterday between Russia, allied to the Syrian regime, and Jaysh al-Islam, the rebel branch of the city of Douma. According to Asharq al-Awsat, a 5-day-period has been granted to Jaysh al-Islam to choose between several offers suggested by Russia.
Bombings on the city of Douma killed two persons last night. The Civil Defense mobilised for the rescue operation in the targeted areas.
The Syrian regime artillery has bombed two villages of the province of Deraa today : Al-Naimah and Al-Ghariyah. Several cities in the province of Idlib such as the city of Ariha have also been bombed.
An air raid on the countryside of Jisr Al-Choughour has destroyed an olive oil factory. Two injured persons have been saved by the White Helmets.
According to activists, a line of American military vehicles has left today its position in Qamishli in the zones controlled by SDF, the Syrian Defense Forces, in the direction of the city of Al-Rumeilan.
The Syrian Civil Defence continues to assist the convoys of deportees from Ghouta which arrived in the province of Idlib.
The image of the day: a young deportee from Eastern Ghouta has only taken her two pigeons with her.
This post is also available in: Français (French)