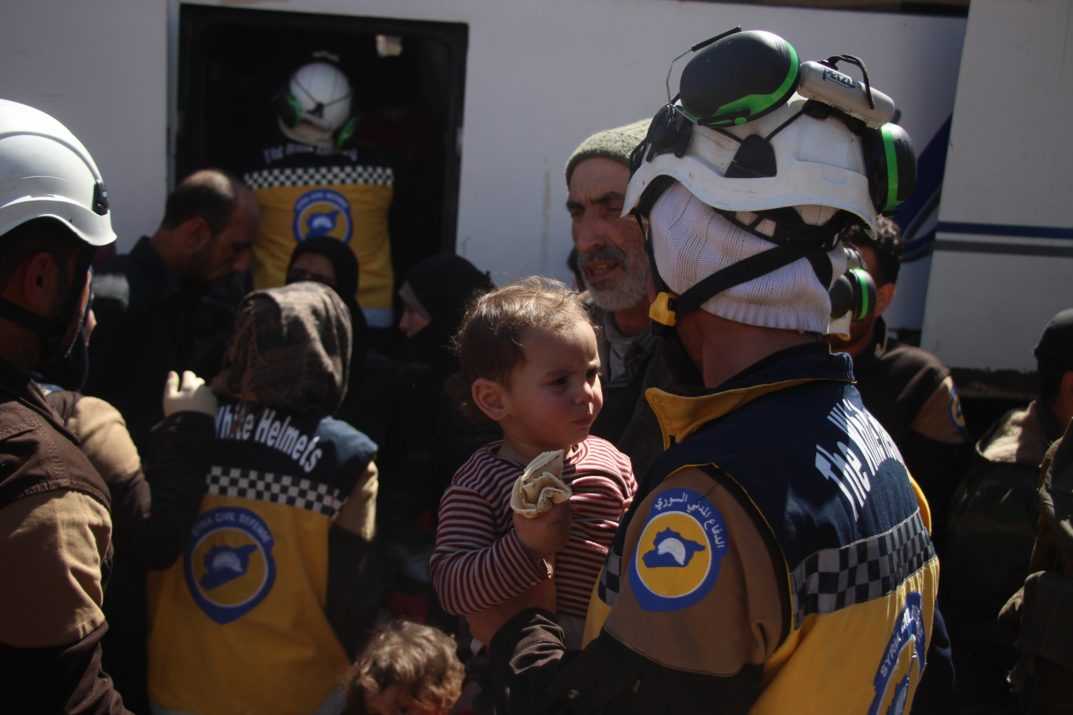 A Day in Syria: March 26th 2018
By H. E.
Today the regime continued to bomb the city of Duma in Eastern Ghouta with its artillery, several people were injured, among them a member of the civil defense.
After entering the towns of Harasta, Kafr Batna and Jisreen, the Syrian regime army and its militias continued to plunder the personal properties of the inhabitants of these cities.
The spokesman for Jaysh Al-Islam. A branch of the FSA, today denied the conclusion of an agreement concerning the city of Douma, as it had been announced by Russia.
A new meeting is planned in the next days between a local committee of the city of Douma to conduct negotiations with Russia. The main objective of this committee is to avoid the deportation of the inhabitants of Duma, according to Jaysh Al-Islam.
The Syrian regime's army has now summarily executed 23 inhabitants of the locality of Kafr Batna in Eastern Ghouta. Five women were also abducted.
Together with the inhabitants of the province of Idlib, Syrian civil defense participated at the reception of the deportees of the eastern Ghouta. A convoy of nearly 5000 deportees was arrived, among them many sick children.
The village of Al-Ghassaniya in Idlib province was bombed today with TNT barrels dropped from a helicopter belonging to the Syrian regime.
Today Russian aerial raids have targeted, the towns of Jisr al-Shughour and Al-Tamanaa and the localities of al-Noukeir and  Abdine in the province of Idlib. Several other aerial raids also targeted the city of Kafr Zeita in the northern province of Hama.
Today regime's aviation has targeted opposition groups based in the eastern Kaba with several air raids.
The Kurdish forces of the SDF, the Syrian Democratic forces with a majority of Kurds, detained three young men who tried to cross the borders of Ras Al-Ain to enter Turkey.
After revolting, the Al-Boukhamiss tribe managed today to force the SDF to release its leader, Bachir Hamdan al-Hamchar. The tribe has cut roads and organized several demonstrations to demand the release of Al-Hamchar who was detained for a few days.
This post is also available in: Français (French)