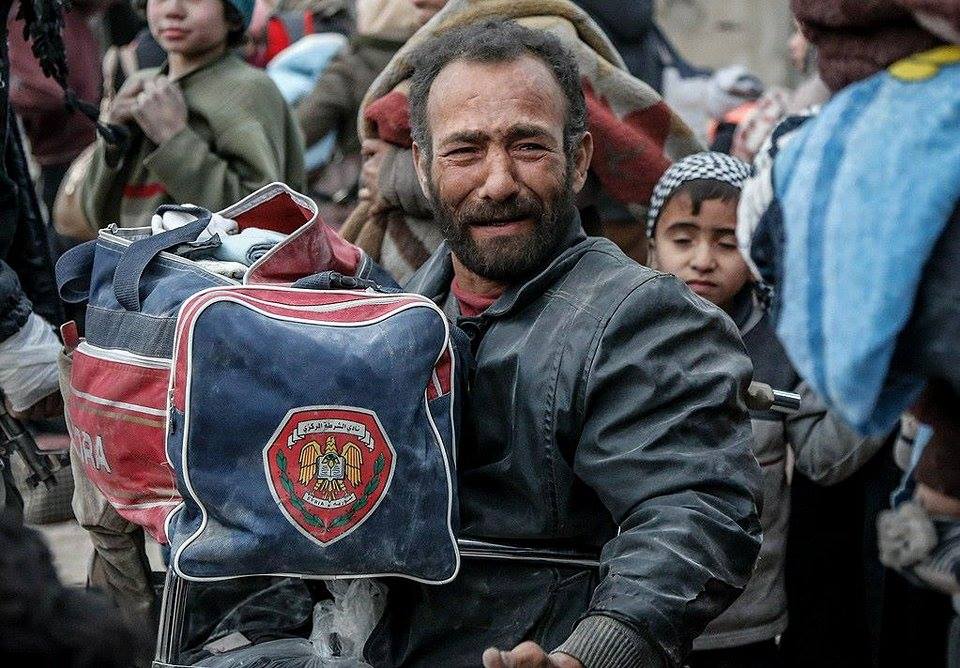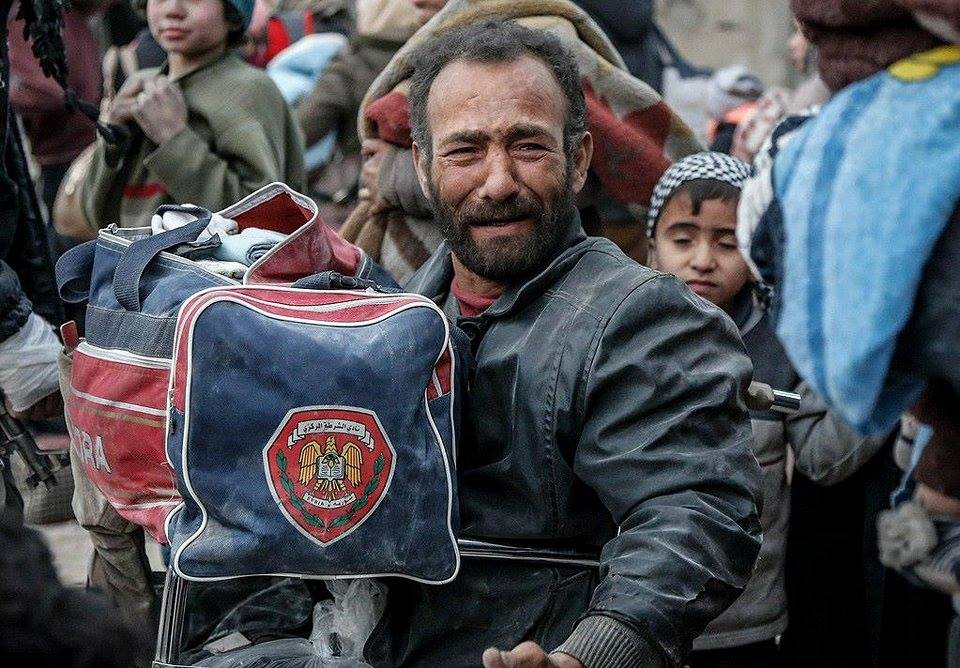 A Day in Syria: March 31th 2018
By Caroline Pearse & H. E.
According to France 24 the Turkish agency Anadolu has published a map of the French army positions in the north of Syria.
The 7th wave of deportees from Ghouta has arrived today in the zones controlled by the opposition in the north of Syria. According to activists, the convoy would be composed of more than 60 busses. The exact number of deportees is still unknown.
A road accident has occured today to one of the vehicules of the 8th convoy of deportees from Eastern Ghouta on their way to Idlib. Six civilians died. This accident happened on the road of Nahr el-Bared in the province of Hama. The most recent wave leaving from Ghouta (the 11th) has already arrived to Qalaat al-Madiq.
Lists have been spread with the names of doctors and nurses from the province of Idlib who offer free care to the deportees from Eastern Ghouta. There are other jobs on the lists like hairdressers and teachers who offer free services without any duration limit.
Demonstrations have been organised today in the north of Syria in solidarity with the deportees of Ghouta. Demonstrators confirmed their will to continue the revolution against the dictatorial regime.
Several air raids have happened today on the city of Khan Cheikhoun in the province of Idlib. The Russian aviation also bombed the towns of Al-Dana, Ariha, Harch Bsanqoul, and several roads in this province. Two victims were recorded in Al-Dana, two others (a woman and her little girl) were assassinated in Ariha. Bsanqoul lost 8 of its inhabitants, among them 3 women and 5 children.
The Syrian regime and its allies have continued today to bomb the West province of Hama and towns in the province of Deraa.
The Syrian regime has announced today that it took the complete control on the cities of Arbine and Zamalka in Eastern Ghouta. The area of Jobar also fell in the hands of the regime after the departure of the 8th wave of deportees.
A presidential summit between Russia, Turkey and Iran is scheduled to take place in Ankara next Wednesday. According to the Turkish presidence, this summit will deal with the Syrian case.
This post is also available in: Français (French)