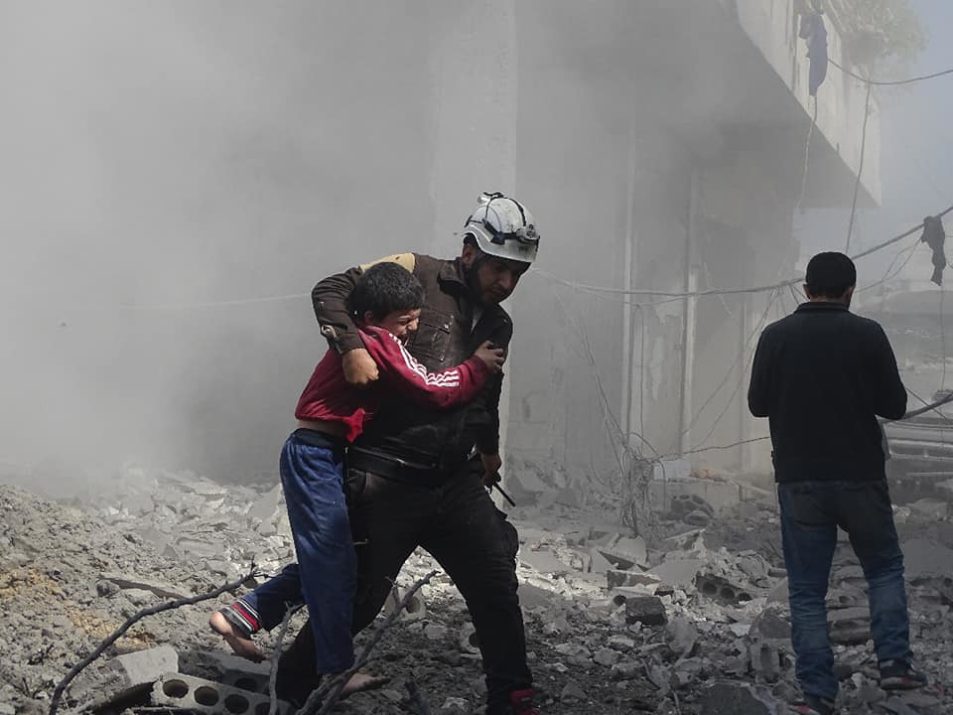 A Day in Syria: April 3rd 2018
By Caroline Pearse & H. E.
The Russian aviation has targeted today the market of Ariha (Jericho) in the province of Idlib. The raids let to at least 13 victims and 30 injured persons.
Russian air raids have led today to 2 victims and 5 injured persons in the village of al-Sukkaria near Jisr al-Choughour in the province of Idlib. Another person was injured in the village of al-Bara.
The regime army has bombed today several towns in the Southern province of Hama. A woman and a man lost their lives there.
According to activists, after ISIS withdrawal, the Syrian Democratic Forces (SDF) have taken control today of Bi'r Al-Azraq and Bi'r Abou Shawareb, two oilfields in Deir Ezzor.
The regime artillery has bombed today the towns of Zeyzoun and Duqmaq in Sahl al-Ghab in the province of Hama, several injured persons were recorded.
The Palestinian pianist of the Yarmouk camp near Damas, Aeham Ahmad, will hold a conference on April 7th at the Philarmonie de Paris, Avenue Jean Jaures. Aeham will present his autobiography : "The pianist of Yarmouk". All details are on the event page https://www.facebook.com/events/177322182891735/
According to AFP, an early withdrawal of Americans from Syria seems most improbable. A person in charge of the American diplomacy has reminded that the United States are working daily on the field of cooperation with the international community to stabilize the zones left by ISIS. According to other sources, the United States are planning to send backing forces to Syria.
The Syrian Civil Defense continues to clean the roads and to take away the fragments left by air raids and bombings in the city of Douma in Eastern Ghouta.
The convoy of humanitarian cases from Douma has entered today the city of Al-Bab after being held by for several hours.
Vladimir Putin has arrived in Ankara – Turkey today to take part in the presidential summit with Erdogan and Rohani.
According to the Turkish press, a Russian warship crossed the Bosphorus detroit yesterday heading towards Syria.
This post is also available in: Français (French)