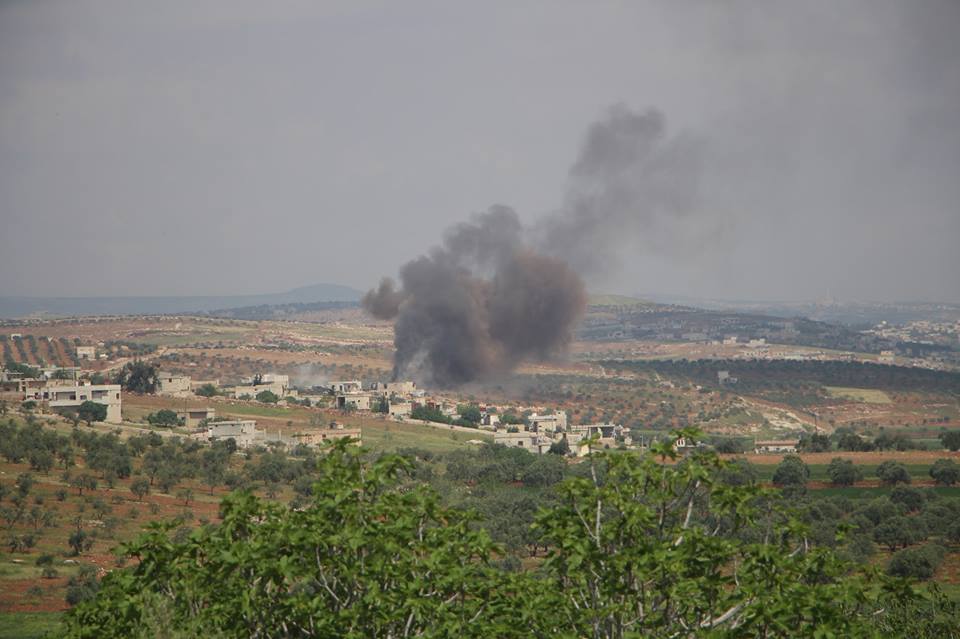 A Day in Syria: April 11th 2018
By Caroline Pearse & H. E.
Reuters: Pan-European air traffic control agency Eurocontrol on Tuesday warned airlines to exercise caution in the eastern Mediterranean due to the possible launch of air strikes in Syria in the next 72 hours.
Yesterday the UN Security Council failed to adopt three resolutions on the chemical attack in Syria. The first one drafted by the United States was rejected due to a veto from Russia. It's the twelfth time Russia was using its veto power in relation to Syria. The second and third resolutions drafted by Russia were also rejected because they didn't receive the minimum of 9 votes necessary.
20 minutes: Western countries have kept their determination to firmly respond to the chemical attack attributed to the regime of Bashar al-Assad despite the Russian veto at the UN. They are maintaining the threat of military strikes on Syria today.
20 minutes: French President Emmanuel Macron has clarified that possible airstrikes would target the chemical facilities of the Syrian regime and "not the allies of Syria". "We do not wish any escalation in the region".
The World Health Organization (WHO) has demanded "unhindered access" to Douma in Eastern Ghouta in Syria to check reports from its partners that 500 people have been affected by a chemical attack there.
According to American media Russian warships have left the Syrian coasts.
Dozens of heavy Turkish vehicles have moved away today from the province of Idlib towards the Turkish borders.
The Turkish Foreign Minister, Mevlüt Çavuşoğlu, has declared today that it is time to remove the regime of Bachar Al-Assad from power in Syria.
A German frigate has approached the Syrian coasts today.
Dozens of families of Syrian officials have left Damascus today heading towards Lebanon.
Seven Russian air raids have targeted the village of Al-Naqeer in the southern province of Idlib. According to activists, planes have bombed the surroundings of the village using cluster bombs. A woman was killed in those raids.
The final toll of Monday's explosion in the area of Al-Nassim and of air raids in Idlib is 33 victims, among them 14 women and 8 children, and 160 injured persons.
Several civilians have been killed in the bombings by the regime in the village of Qastoun in the province of Hama.
According to the Syrian Network of Human Rights, SNHR, the Syrian regime has dropped 793 barrels of TNT on the population, among them 712 in Eastern Ghouta.
A demonstration has taken place in the city of Al-Bab in Syria demanding that the arrival of the deportees from Douma be accelerated. They are currently blocked at the border of the northern province of Aleppo.
The sixth convoy of deportees from the city of Douma has arrived this afternoon in the city of Al-Bab after being blocked for hours by the Turkish army.
This post is also available in: Français (French)