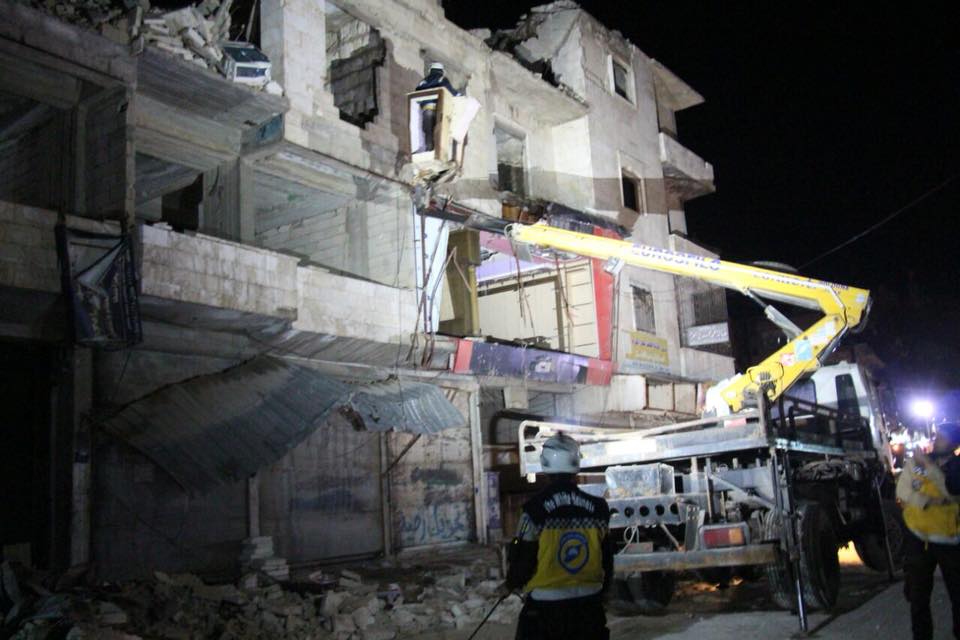 A Day in Syria: April 13th 2018
By Caroline Pearse & H. E.
In the morning program of the French radio Europe 1 Christian Jacob, leader of the LR group (Les Républicains) in the French National Assembly, demanded that the possibility of a French response in Syria be discussed at the Parliament.
Russia has accused Great Britain today to be behind the chemical attack on Douma. However Russia declared on Wednesday that no evidence had been found that a chemical attack had happened in that city.
Leaving the door open to a British participation in a military action against the regime of Bachar al-Assad, the cabinet of the United Kingdom has supported Theresa May's call for a strong response to the Syrian crisis.
The UN Security Council has gathered today at Russia's request to discuss the Syrian case.
The Permanent Representative of the United States of America to the United Nations, Nikki Haley, stated today that Washington, London and Paris have concluded that a chemical attack has happened on Douma. She added that they are expecting further information before taking a final decision about Syria.
A big demonstration has taken place today in the city of Maarat al-Numan in support of the Syrian revolution and against the chemical massacre committed by the Syrian regime in Douma.
Bombings of the regime forces have led to the death of one civilian in the southern province of Hama.
The regime artillery has bombed the city of Rastan in the northern province of Homs. According to activists, the bombing led to two victims among the civilians.
The regime forces have bombed the surroundings of the village of El Mal and the road between Aqraba and Ain Shams in Daraa.
Two chief rebels have been injured in an explosion on the road of Ghadeer al-Bustan in the southern countryside of Quneitra on the Golan Heights.
The seventh and eighth convoys of deportees from the city of Douma have arrived today in the north of Syria. The eighth convoy consisted of 81 busses that transported 3532 inhabitants of Douma.
This post is also available in: Français (French)