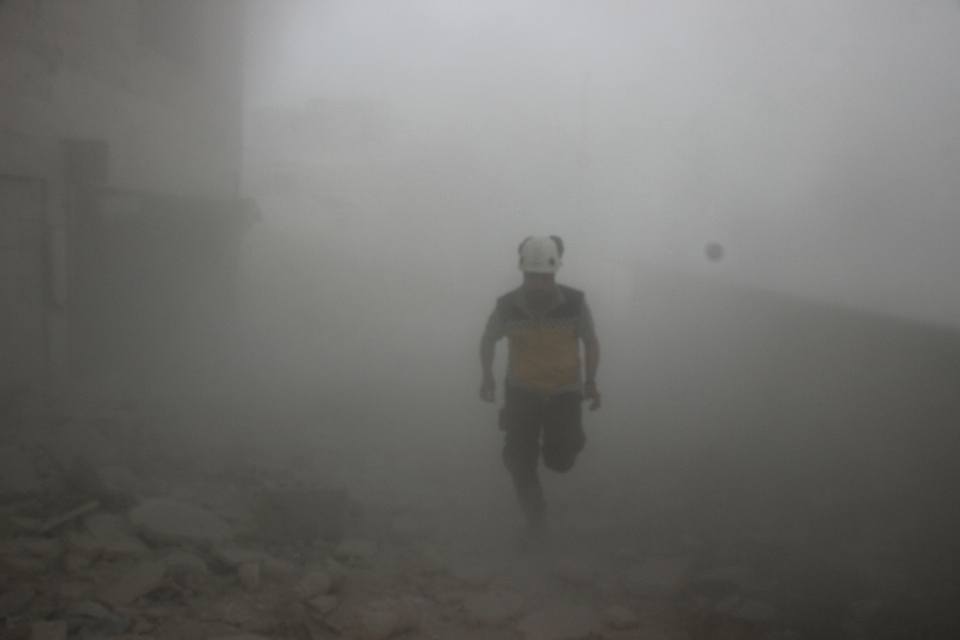 A Day in Syria: May 7th 2018
By Caroline Pearse & Harald Etzbach
The fourth convoy of deportees from the southern neighborhoods of Damascus passed through the Qalaat Al-Madiq barricade in the center of the country today. The buses had been delayed on the road by the regime's army during a few hours.
Buses arrived today in the city of Al-Rastan in the province of Homs to begin the deportation of its inhabitants towards the north. An agreement to withdraw the armed and civilian opposition has been concluded with Russia.
Abdul-Rahman Mustapha has been elected new President of the Syrian opposition coalition based in Istanbul.
Experts from the Organization for the Prohibition of Chemical Weapons, (OPCW) returned from Syria last Thursday. They took back samples taken in the city of Douma in eastern Ghouta near Damascus. The regime is accused of carrying out a massacre with chemical weapons on April 7 in this city.
According to activists, the regime's artillery targeted several towns in the north and northwest of Hama province today, especially the town of Al-Latamnah where several buildings were destroyed.
According to AFP, at least 31 pro-regime fighters have been killed in Syria in a counter-offensive by the jihadists of the alleged Islamic State (Daesh) in the Palestinian camp of Al-Yarmouk in southern Damascus.
Troubles erupted today in the city of al-Bab in the province of Aleppo between a group called Ahrar Al-Sharkiah and the Al-Waki family. Calls for demonstrations were launched by the civilian society and the coordination of the city to get out all the armed fighters of the city and replace them by a civilian police.
This post is also available in: Français (French)