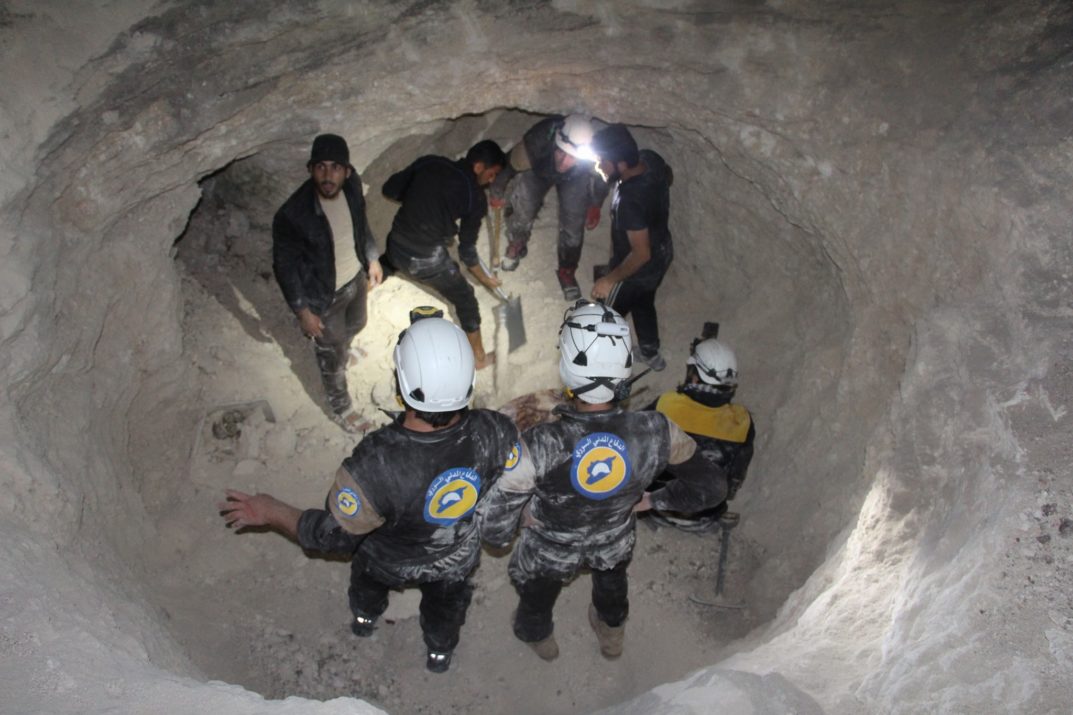 A Day in Syria: May 9th 2018
By Caroline Pearse & Harald Etzbach
An Israeli air strike targeted the site of Al-Kiswah near Damascus on Tuesday. The site belonged to the Syrian army. Several Syrian and Iranian soldiers died in the attack. The site is considered as an important military base for the expansion of the Iranian army in southern Syria.
On Wednesday buildings in the city center of Damascus were shelled. The Damascus tower was hit by two shells that caused a fire. The tower is located 100 meters from the central square of Al Marjeh.
A car bomb exploded on Wednesday at Al-Mayssat Square in Damascus.
Ten civilians including five children and two women were killed on Wednesday by a Russian air raid on the city of Maar Zeita in the province of Idlib.
A disabled man was killed on Wednesday by the regime's artillery. Mahmoud Ahmad Al-Mahmoud, 17, died in the bombing of Al-Latamnah city in the province of Hama.
Dozens of acres of wheat fields burned in the city of Al-Latamnah on Wednesday due to bombings by the regime's artillery.
Two women and one child were killed Wednesday in the city of Deraa because of a missile fired by the regime's army.
Four convoys of deportees were waiting Wednesday for permission to enter the city of Al-Bab. Two come from the province of Homs, two from Al-Yarmouk camp.
A new conference on Syria will take place on May 14 and 15 in Astana, Kazakhstan.
US President Donald Trump announced the withdrawal of the United States from the Iranian nuclear deal.
The picture of the day: the first identity cards issued by the local council of the city of Al-Bab belonging to the Syrian opposition.
This post is also available in: Français (French)