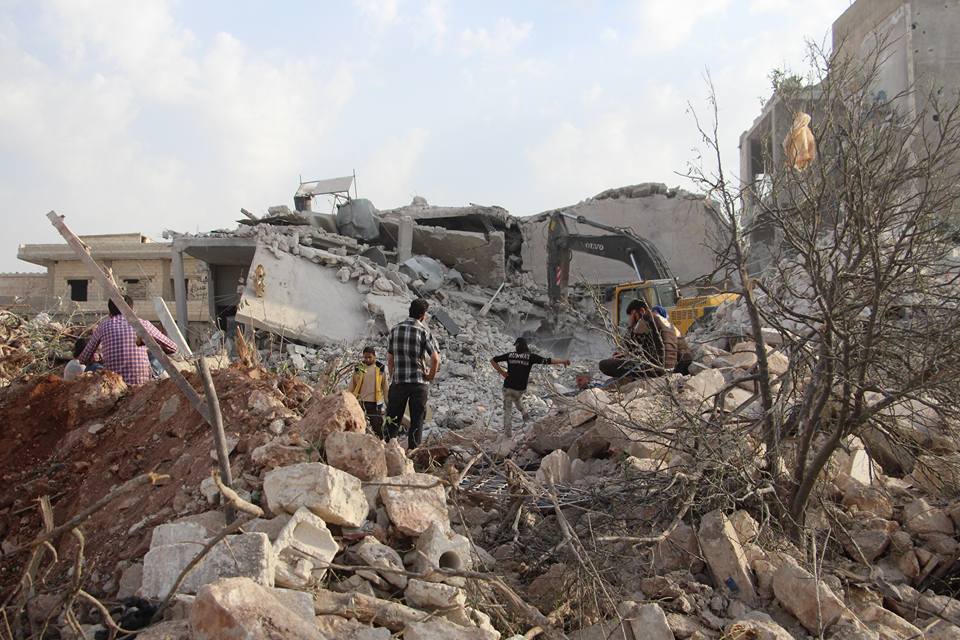 A Day in Syria: June 9th & 10th 2018
By Caroline Pearse
– Russian and regime air raids continued this Sunday on the province of Idlib. Three civilians died in Ram Hamdan. Two girls were victims of raids on Ariha. Twelve other civilians, children and women, died because of raids on Al-Nour hospital in Taftanaz. Last Thursday in Zardana, 42 civilians died and 80 were injured due to several Russian air raids.
– The so-called Islamic State, Daesh, regained control last Friday over a part of the city of Boukamal in the province of Deir Ezzor. The city located on the west of the Euphrates had been controlled by the regime and pro-Iranian militias for a few months.
– This Sunday marks the eighteenth anniversary of the death of the Syrian dictator Hafez Al-Assad. He came to power after a military coup in 1970. He remained president until his death in 2000. His son Bachar succeeded him without elections, at the age of 34, after changing the constitution of the "Syrian Republic" which imposed a minimum age of 40 to be president.
– Turkey has completed the construction of a wall on its border with Syria. The wall is 711 kilometers long and will prevent the Syrians from fleeing the war in their country.
– Lebanese Foreign Minister Gebran Bassil has given instructions to suspend asylum claims proposed by the Office of the United Nations High Commissioner for Refugees (UNHCR). Bassil accused UNHCR of discouraging Syrian refugees who want to return to their country by asking "frightening questions". Among these questions were the issues of forced conscription into the regime's army and insecurity in Syria.
– A demonstration gathering hundreds of deportees from Al-Yarmouk camp took place in the Afrin region of northern Syria. Palestinian protesters living in Syria for decades have asked to return to Palestine, after being obliged by the regime to leave their camp near Damascus.
– Germany has issued an international arrest warrant against the regime's chief of air intelligence, General Jamil Hassan, for committing crimes against humanity against detainees in Syria.
– Danish Prime Minister Lars Rasmussen announced that he was discussing with other European leaders the creation of a camp for rejected asylum seekers.
– The Turkish authorities have announced that 14,102 Syrians left Turkey for Europe as part of the resettlement program.
This post is also available in: Français (French)