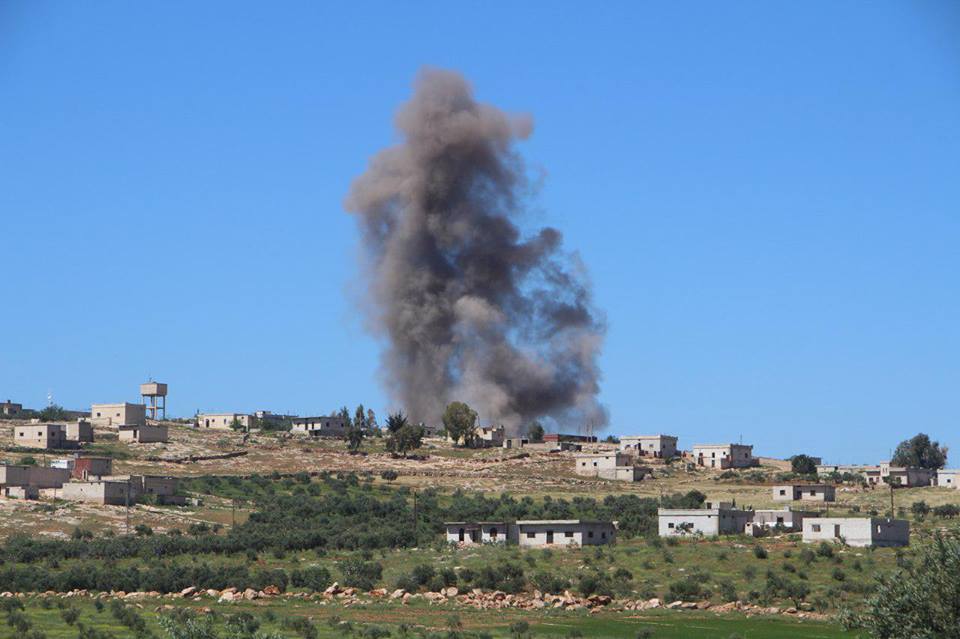 A Day in Syria: April 5th 2018
By Caroline Pearse & H. E.
Human Rights Watch has collected and analysed proofs of chemical attacks committed in Syria between August 21st 2013, the date of the most murderous attack, and February 25th 2018, the date of the chlorine attack committed by the governmental forces against Eastern Ghouta.
According to Human Rights Watch, the analysis of the data issued by seven sources attests that the Syrian government is responsible of most of the 85 chemical attacks recorded between August 21st 2013 and February 25th 2018.
France, the United States and Germany committed themselves yesterday to identify the ones who were responsible of the Sarin gas attack in Khan Cheikhoun on April 4 2017. This attack led to more than 100 victims. According to the SNHR, the Syrian Network of Human Rights, the regime army has committed 214 chemical attacks since March 2011.
A civilian has been murdered by a Syrian regime sniper on the road of the city of Masraba in Eastern Ghouta.
Russian air raids have targeted today the power plant of Zayzun in the province of Hama. The regime artillery has also bombed the town of Kantara in the Southern province of Hama.
The Russian aviation has bombed today the villages of Al-Ghassania and Kafridine near Jisr Al-Choughour, and several other villages in the province of Idlib. The city of Kafranbel, symbol of the revolution, has also been the target of the Russian aviation.
The regime artillery has bombed again today the towns of Al-Lataminah,Al-Zarah,Hasraya, in the province of Hama.
The Syrian Civil Defense continues to save and treat the injured people, victims of the bombings in their zones of action. In pictures: a child is being treated by a Civil Defense volunteer in Mount Harem.
According to activists, the Turkish artillery has bombed a military roadblock of the People's Protection Unit (YPG) in the province of Al-Malikiyah in the department of Al-Hassaka.
The third convoy of deportees from the city of Douma has arrived to Aazaz in the province of Alep. The convoy consists of 13 busses transporting 650 deportees.
Four convoys of deportees from the city of Douma have already arrived in the provinces of Idlib and Alep. Among them Ahmad Taha, Abou Subhi, the chief of Jaych Al-Oumma, who has been detained during three years in the prisons of Jaych Al-Islam.
According to RFI, Radio France Internationale, the deal on the evacuation of the city of Douma seems compromised. Syrian opposition sources have asserted that Russia, who is playing the role of mediator, has given a 5-days-ultimatum to Jaysh al-Islam to deliver the number of fighters and civilians who wish to leave.
The image of the day: the last picture before leaving by Firas Abdullah in Douma in Eastern Ghouta.
This post is also available in: Français (French)