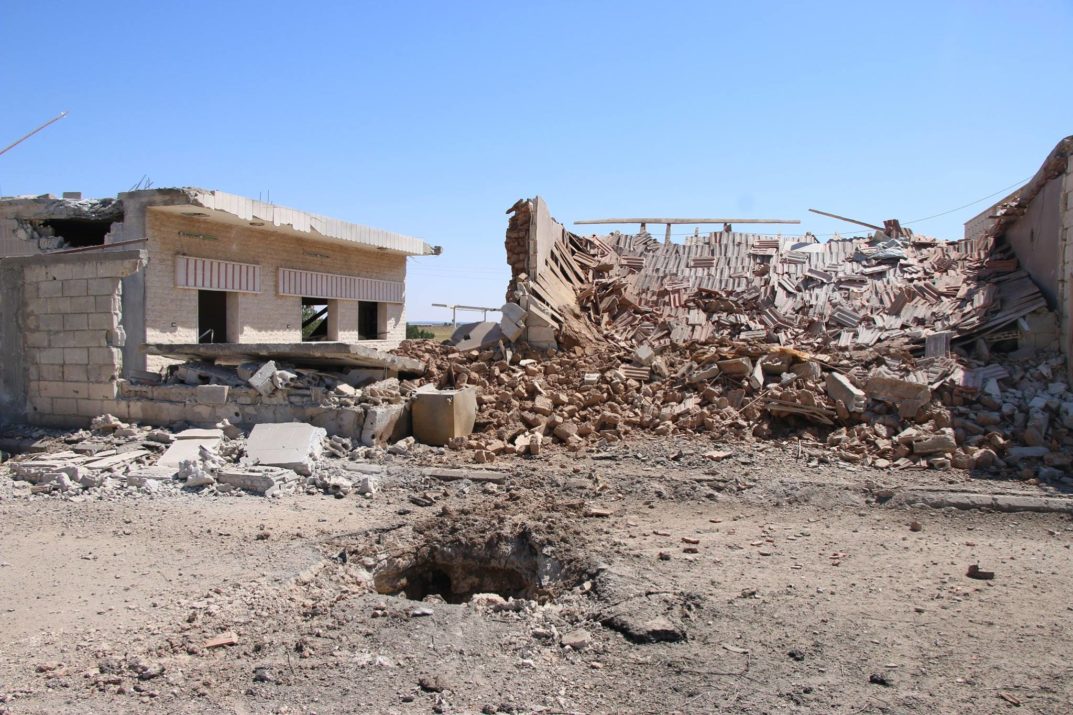 A Day in Syria: April 19th 2018
By Ziad Arbaji & Caroline Pearse
The Syrian civil defense presented Wednesday to the inspectors of the Organization for the Prohibition of Chemical Weapons (OPCW) a list of places where the victims of the chemical attack on April 7 in Douma were buried. The analysis of blood or bodies of the victims will help the investigation to identify the nature of the chemical weapon used by the regime during this massacre.
Human Rights Watch said last Wednesday that the members of the United Nations should fully support and fund a new UN team to gather and preserve evidence of serious crimes committed in Syria for future prosecution.
The regime continued today to bomb the city of Ar-Ruhaybah, in Eastern Qalamoun, and its surroundings.
Several Arab countries, like Saudi Arabia and the United Arab Emirates would deploy armed forces in Syria, according to the United States.
The first buses of deportation left Thursday the city of Al-Dhumeir. Nearly 5,000 people will leave the city to the northern province of Aleppo.
The regime strengthened this thursday the siege of the southern suburbs of Damascus, such as Al-Tadhamon and Al-Yarmouk camp. Its artillery also bombed these neighborhoods, preparing a battle against the forces which control these areas.
A child died Thrusday because of a cluster bomb dropped by the regime in Abade village in Aleppo province. Two children were also injured by old bomb fragments in Hayan village in Aleppo province.
This post is also available in: Français (French)