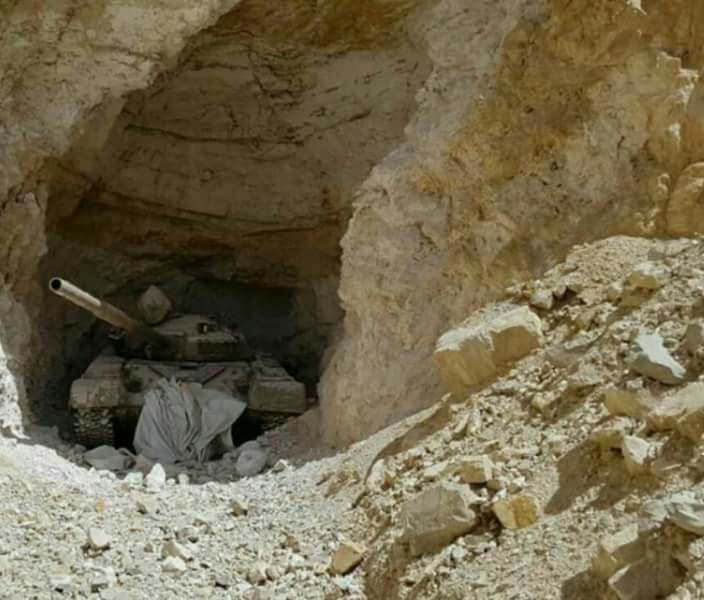 A Day in Syria: April 23rd 2018
By Caroline Pearse & H. E.
A convoy of deportees from eastern Qalamoun reached the passage of Qalaat Al-Madiq this morning. It is heading towards the north of the country. Other convoys are getting prepared to leave in the next days.
Opposition fighters from eastern Qalamoun arrived in the province of Aleppo. They had left behind their heavy weapons and armoured vehicles before leaving with their families.
The long-term reconstruction of Syria is one of the questions addressed during Emmanuel Macron' s visit to the United States. The French President has talked about the important role of the coalition countries and the regional states in the creation of a new Syria.
The French President Emmanuel Macron has declared, during his visit in the United States, concerning Syria: "If we leave, we leave the floor to the Iranian regime, Bashar al-Assad and these guys, and they will prepare the new war. They will fuel the new terrorists".
On France Info radio: the former Prime Minister and Foreign Minister Dominique de Villepin said the President Emmanuel Macron "was limited by the commitments he had taken" concerning the strikes on Syria. He had declared that the French President had set a red line that implied some action.
Dozens of air raids were launched by the regime on the towns of Al-Qunaitrat, Al-Amiriah and other villages of the province of Homs this morning. The town of Talbisah was intensively bombed by missiles.
Fights occurred today between regime forces and rebel forces in the northern province of Homs. According to activists, several losses were reported on the regime's side.
Air raids by regime forces targeted towns in the northern province of Hama. According to activists, TNT barrels were dropped on the town of Maarkobé.
Russian air raids targeted the towns of Rakaya Sijneh and Madaya today in the southern province of Idlib. According to local people, several civilians were injured.
According to activists, the artillery of the regime forces has shelled the town of Al-Chafaa in the eastern province of Deir Ezzor.
According to the Group of Palestinians in Syria, residents of the besieged Yarmouk camp in Damascus sent humanitarian calls to the Arab and international organizations and the PLO (Palestine Liberation Organisation) to save the civilians who are suffering because of daily bombings.
The Syrian Democratic Forces (SDF) are still preventing the inhabitants of the governorate of Deir Ezzor from returning to their cities and villages. These people are currently living in camps for displaced persons.
The Syrian Regime forces killed Mohammad al Rumh today in al Yadoda village in the suburbs of Deraa.
The picture of the day: the legendary tank, the only one in the city of Daraya, which held for five years against the Syrian regime army. He was hit 14 times. The city inhabitants were fixing it to use it again. It was burnt before the deportation of the city inhabitants in the summer 2016.
This post is also available in: Français (French)