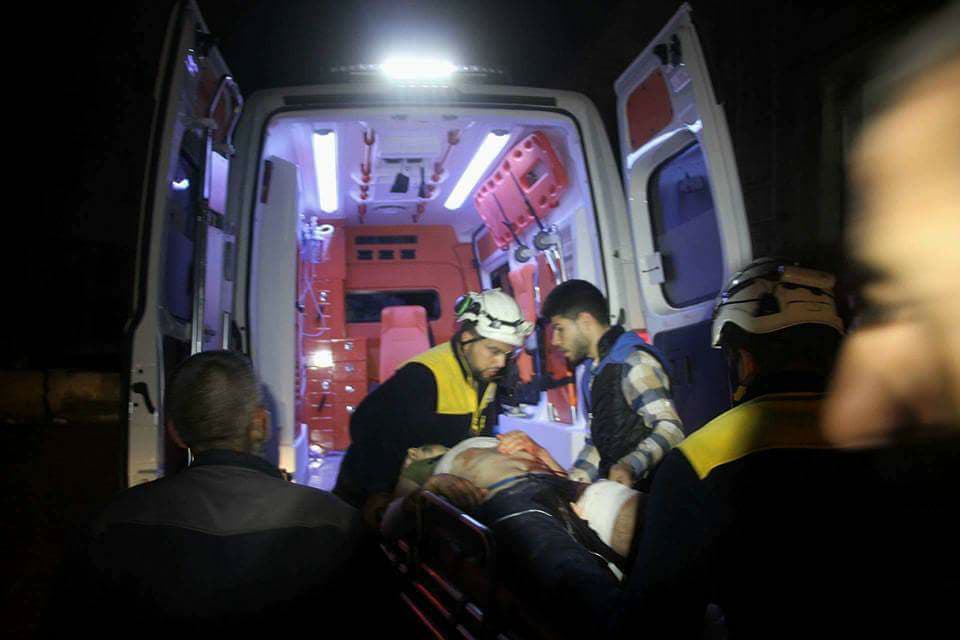 A Day in Syria: April 29th 2018
By Caroline Pearse & Harald Etzbach
According to Anadolu, the Turkish official media agency, French troops have been deployed in the north-east of Syria near the town of Remelan.
According to 20 minutes, the heads of diplomacy of the Troika on Syria met yesterday to discuss possible outcomes for the war that has devastated Syria for more than seven years. At the end of bilateral and trilateral discussions, the three ministers showed their unity and insisted on the importance of the Astana process. Launched in May 2017 by Ankara, Moscow and Tehran, this process led to the implementation of three "de-escalation" zones in Syria that have never been respected.
A young Syrian, Ayoub Ali Seimou, has been killed today while illegally trying to cross the border between Syria and Turkey.
The hospital and the primary school of the village of Al-Zaafaranah in the province of Homs have been bombed by the regime today and are not functional anymore.
A civilian has been killed and two others injured by an explosive device in the city of Jisr Al-Choughour in the province of Idlib. The Syrian civil defense intervened to save the injured people.
According to the International Red Cross, almost 2.9 millions of persons have fled their homes, i.e. 241,667 every month, 55,769 every week, 7,945 every day, 331 each hour or 5 every minute.
#Douma, vue du ciel, s'est vidée de ses habitants après 5ans de blocus implacable du dictateur Assad & ses alliés russes et iraniens.#Syrie

Traduit par @S_R_L_W
Entier: https://t.co/UXJyLL7m2T pic.twitter.com/L9aoUKkWR3

— Syrie 24h (@syrie24h) April 29, 2018
A woman died and several persons have been injured by TNT barrel bombs dropped by the regime army on the city of Al-Rastane in the province of Homs.
The media activist Ahmad Al-Akhras was arrested yesterday by par Hayat Tahrir Al Sham (HTS) in the town of Darkoush in Idlib governorate.
Khalaf Al-Hamoud, 70 years-old, and his son Daham were arrested by the SDF, Syrian Democratic Forces, in the city of Raqqa.
According to regime sources, an agreement might have been reached to stop the bombing on Al-Yarmouk camp. No confirmation has been received so far by activists on the spot.
According to the Syrian Network of Human Rights, (SNHR), the Syrian regime is responsible for 63% of the destruction of churches in Syria between 2011 and 2015.
This post is also available in: Français (French)