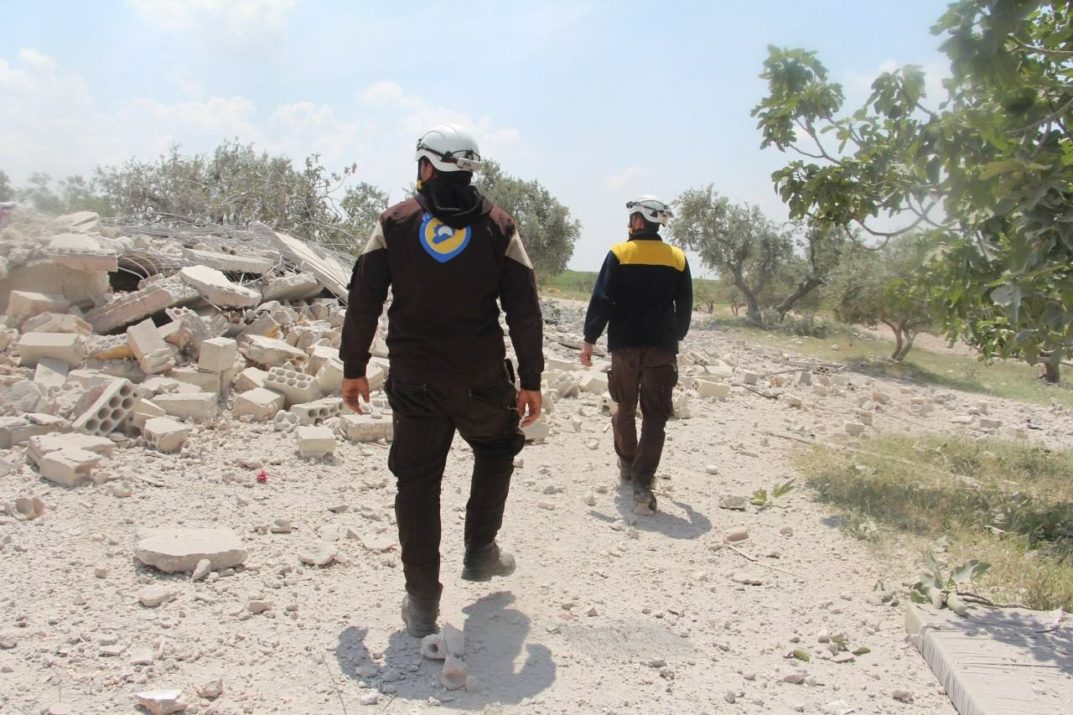 A Day in Syria: May 1st 2018
By Caroline Pearse & Harald Etzbach
The regime has published images of the site of division 47 of its army after the bombing on Sunday night.
According to the official news agency of the Syrian regime, Syrian Arab News Agency (SANA), an agreement was signed today between the armed opposition in the northern province of Homs and the southern province of Hama and the regime about the departure of the armed groups to the provinces of Idlib or Aleppo
According to the Syrian Network of Human Rights (SNHR), a massacre was committed today by the international coalition aviation in the village of Al-Kasr near Al-Hassaka. Several women and children are reported among the victims.
A convoy of buses carrying Hayat Tahrir Al-Sham (HTS) fighters arrived this morning in the province of Idlib.
Fightings resumed today around Al-Yarmouk camp and Al-Hajar Al-Aswad area. The regime and its Russian ally have targeted these two suburbs with more than 60 air raids and 30 TNT barrel bombs.
A video was published today showing the American and French forces deployed together in the city of Manbij in the province of Aleppo.
Pro-Iranian Lebanese TV channel Al-Mayadeen has been prohibited by the regime to cover the conflict in Eastern Damascus. Despite supporting Al-Assad, the TV channel had been exposed to a critical campaign on social media by pro-regime people.
After the Law Number 10 that would deprive refugees of their homes left behind in Syria, the Syrian Home Office decided to change identity cards in a new type "that could not be falsified", according to the Office. The terms "Useful Syria" was used several times by the regime to indicate its intention to reduce the population of 23 millions to less than 10 millions pro-regime inhabitants.
Morocco has announced the breakdown of diplomatic relations with Iran, which it accuses of supplying weapons to the Polisario. Iran boasts to have control of four Arab capitals (Damascus, Bagdad, Sanaa and Beyrouth) and to intervene in the affairs of other Arab states.
My name was Rami Al-Hinawi. I was a peaceful activist. I was born in Sweida in the south of Syria. I was arrested by the regime on August 5th 2012. I was tortured till death. I died on December 27th 2017. My parents were informed about my death only yesterday.
My name was Khaled Mheimed Al-Hassan, born in Sweidane in the eastern province of Deir Ezzor. I have been detained by the regime for 4 years. I should be 28. I was murdered under torture. The news of my death reached out of prison on 28/04/2018.
This post is also available in: Français (French)