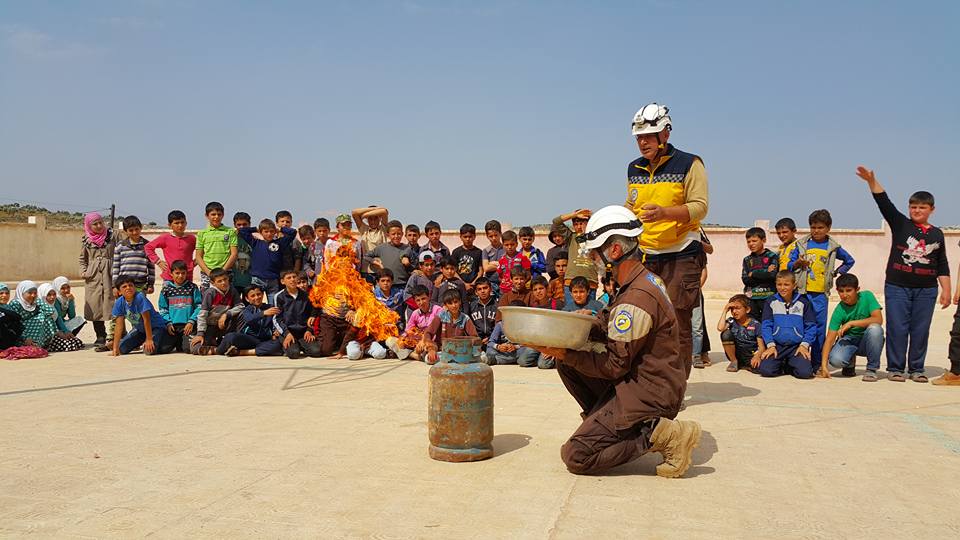 A Day in Syria: May 2nd 2018
By Caroline Pearse & Harald Etzbach
According to the Syrian Network for Human Rights (SNHR), 408 civilians were killed in Syria in April 2018, among them 223 were killed by the Syrian regime. The civil defense has reported at least 100 victims in the province of Idlib.
The Syrian regime forces committed a massacre against civilians today in the village of Meshmshan in the province of Idlib. Five inhabitants were killed and several injured.
According to the SNHR, two civilians were killed as Syrian regime artillery fired shells on the Mount Al-Arba'in in the province of Hama.
Bombings resumed today on the southern suburbs of Damascus and on the Al-Yarmouk camp. Dozens of air raids and missiles targeted the camp, as well as the suburbs of Al-Tadhamon and Al-Hajar Al-Aswad.
According to the SNHR, 14 detained individuals died due to torture in Syria in April 2018, among them 11 at the hands of Syrian regime forces.
Israeli fighter jets flew massively over the city of Quneitra in Syria today. The tension between Israel and Iran has recently increased because of the deployment of Iranian forces and extremist Shia militias in Syria.
According to activists, Russian air raids have targeted the town of al-Zakah in the northern province of Hama. The hospital of the town of Kafr Zita is completely out of use because of the bombings. An emergency worker and a woman called Fatima Hamcho are among the victims and several injured people have been reported.
An agreement has been approved in the northern province of Homs. The fighters will leave from Saturday on to the provinces of Idlib and Aleppo. The agreement was reportedly rejected by some opposition groups, among them the inhabitants of the city of Talbisah. Large demonstrations were organized in several towns of this province against the deportation of their inhabitants.
According to the Haaretz newspaper, Israel is behind the missile attack that hit the Iranian base in the province of Idlib on Sunday, April 29th. The base which contained stocks of Iranian anti-aircraft missiles was attacked by an F-15.
This post is also available in: Français (French)