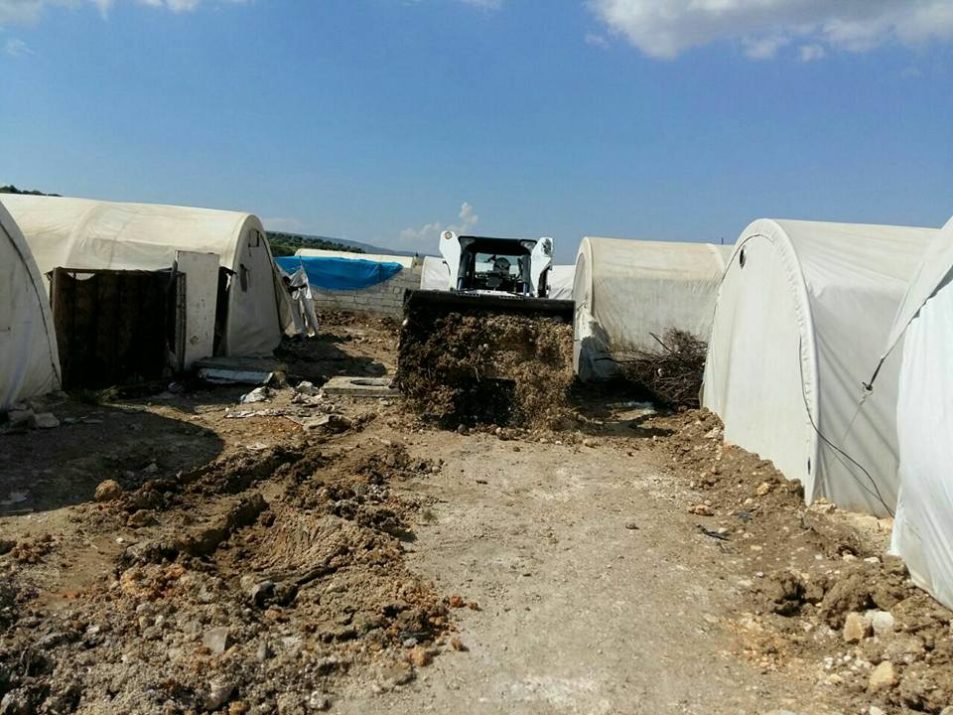 A Day in Syria: May 15th 2018
By Caroline Pearse & Harald Etzbach
The negotiations committee of the city of Al-Rastan in the province of Homs informed the inhabitants that the last convoy of deportation will leave the city this Tuesday 15 May.
Today Russian and regime aircraft continued to bomb the Al-Tadhamon district and the al-Yarmouk camp in the south of Damascus. The famous al-Quds (Jerusalem) Mosque of the Al-Yarmouk camp was completely destroyed.
Two girls were murdered today by air raids of the regime on the town of Ariha in Idlib province. The two sisters are called Baraa Haj Ali (6 years old) and Rayan Haj Ali (12 years old). Several buildings were destroyed.
Today an aerial raid of the regime today targeted the locality of Bassanqul in the province of Idlib. Houses were destroyed, without any victims or injured people.
Other aerial raids have targeted the localities of al-Rami and Urum al-Joz in the province of Idlib. A woman and a child were wounded. Syrian civil defense helped to evacuate the wounded.
Agricultural land around the village of Al-Mohambel in the province of Idlib was affected by a raid of the regime's aviation. No casualties were recorded.
Syrian Democratic Forces (SDF) yesterday shot a drone belonging to the so-called Islamic State (Daesh), near Deir Ezzor in eastern Syria.
An analysis by IHS Jane's Terrorism and Insurgency Centre (JTIC) found that just 14 percent of the strikes were against the Islamic State group. It found that the Syrian regime had increased the area under its control from 16 percent of the country in September 2015 to 47 percent in March 2018.
My name was Zein al-Sham al-Ayesh, the army of the regime murdered me in the camp of Deraa in Daraa. I was wounded by a bombardment on May 11; I succumbed to my wounds on May 14, 2018. (according to SNHR).
This post is also available in: Français (French)