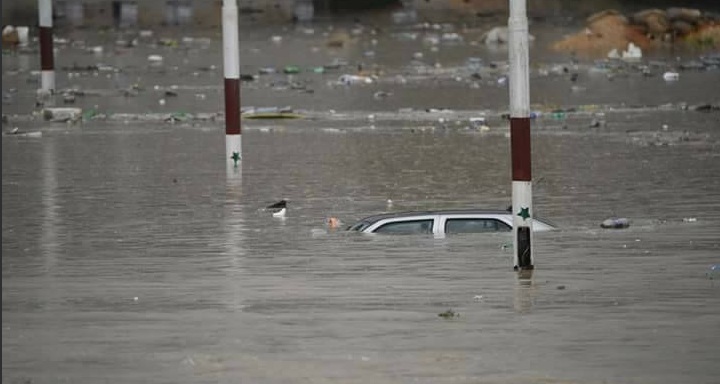 A Day in Syria: April 27th 2018
By Caroline Pearse & Ziad Arbaji
The regime's artillery targeted the neighborhoods of Al-Tadhamon, al-Qadam, Al-Zain and Al-Hajar Al-Aswad, as well as Al-Yarmouk camp, south of the capital Damascus, on Friday.
According to activists, 17 people were killed this Friday because of the regime's bombings on Al-Yarmouk camp, most of them civilians. These activists spoke of the flight of the ISIS commanders from the southern area of ​​Damascus, leaving civilians to their fate.
According to Syrian state television, the regime's troops advanced in Al-Hajar Al-Aswad neighborhood, south of Damascus, cutting off ISIS "supply routes".
The regime has partially reopened the passage from Babila – Sidi Mokdad south of Damascus this Friday. This passage supplies the southern neighborhoods of Al-Yarmouk camp.
The armed opposition shot down an Iranian drone Thursday night in Mount Al-Akrad ("Kurds") in the province of Lattakia.
Turkish security services announced on Friday that they were detaining 4 ISIS (Daesh) commanders in the western Turkish city of Izmir. One of these commanders would be the "Emir" commander of Deir Ezzor in eastern Syria.
According to Russian media, the director of a Russian group of companies has announced negotiations between his group and the Syrian regime to export wheat from the Crimea to Syria.
Following torrential rain Thursday in Damascus, a little girl died and a house was destroyed. Cars were washed away and destroyed because of the creek that severely disrupted traffic in the capital.
The inhabitants of the village of Eshtabraq in the province of Idlib organized a big demonstration to be informed on the fate of the missing members of their family. Dozens of young people from the pro-regime village were supposed to be detained by the opposition. The regime claimed that many young soldiers, especially from Adra, were prisoners of Jaych Al-Islam in eastern Ghouta. But Jaych Al-Islam's departure from Ghouta without any reappearance of the prisoners weakened this version.
Local councils today appealed to associations to prevent a humanitarian crisis that threatens 70,000 besieged people in the southern province of Hama.
A meeting of the troika about Syria will take place this Saturday in Moscow. Russia, Iran and Turkey are currently the most influential countries in Syria.
According to the French newspaper Le Monde, suspension of bank accounts has become commonplace for French NGOs that help the Syrian population. They are collateral victims of Paris' reinforcement of the fight against money laundering and against the financing of terrorism.
https://syrie.news/2018/04/26/a-day-in-syria-april-26th-2018/?lang=en
This post is also available in: Français (French)